-START-
---
Nicolas's trips:
---
HI!!
Wellcome on my pages. I will have the great opportunity (bad luck....!) to share what i spend most of my time for: Motorcycling.
The most important thing is that i am always looking for a good reason to go for a ride. Bike helps me to reach the start point of my hiking and also some new site where to hike or place not very easy to reach else than with a bike.
It's part of the great pleasure we can enjoy here, down under in the french mediterraneen sun.
I talk of bike , so.....
Here is the old bonny of my trips : BMW-R1150GS Adventure
 

And here is one of it's older sister.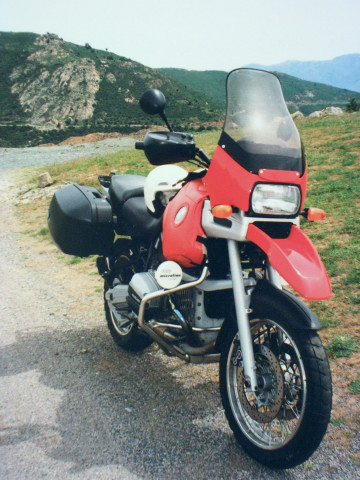 A picture taken during a trip in Corsica bella.
Well, i am not going to make a listing of the shoes that went out along my hikes. No, instead i will show you the round trips pics i made down here and tell you about what you should take care with and where you can find some nice spot . I will also try to make a overview of some of the bikes i had in hands ( and between legs).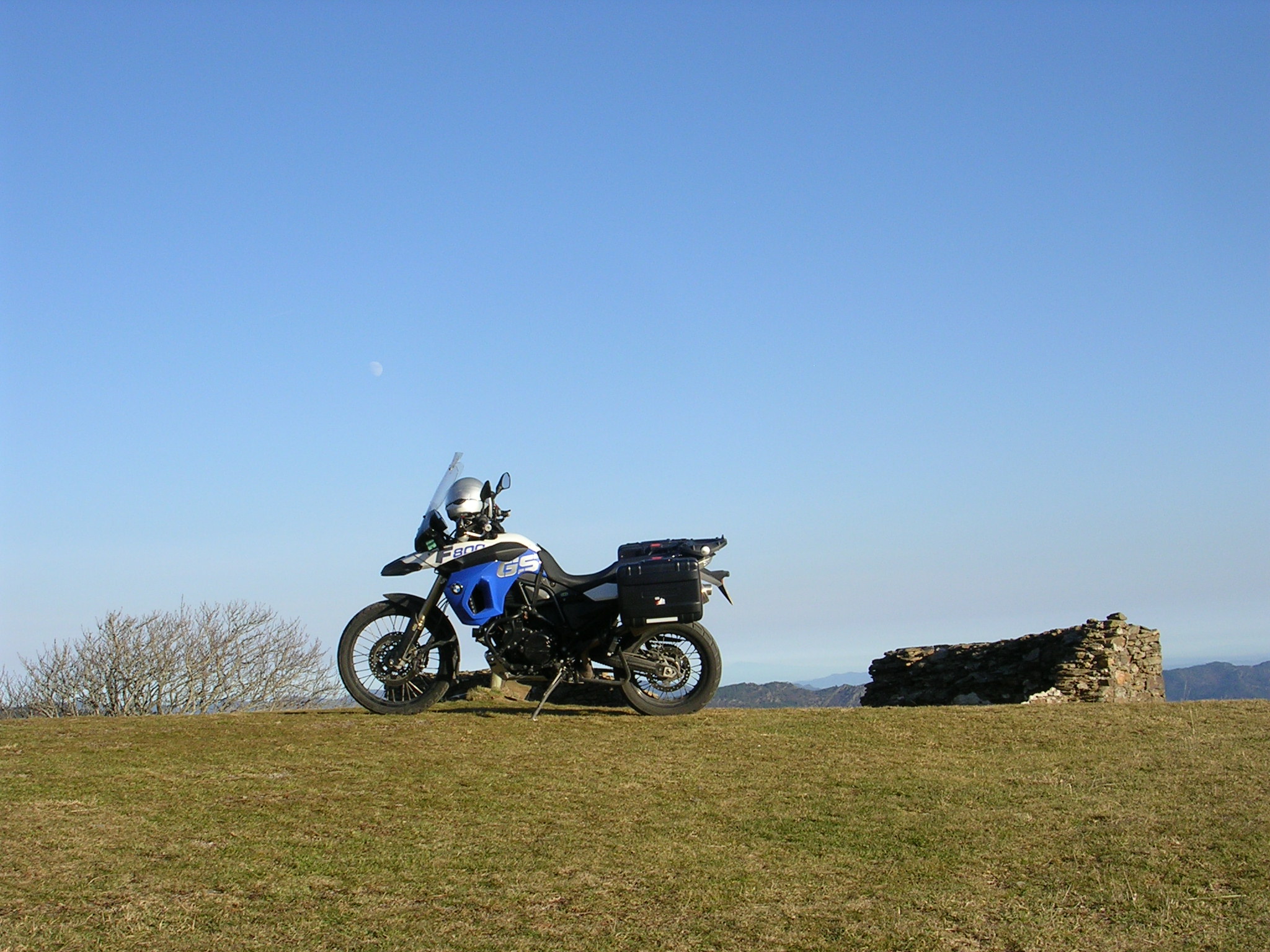 A picture of a sister of my old bonny -F800GS-.

Here are some pics of the BMW and other during our trips